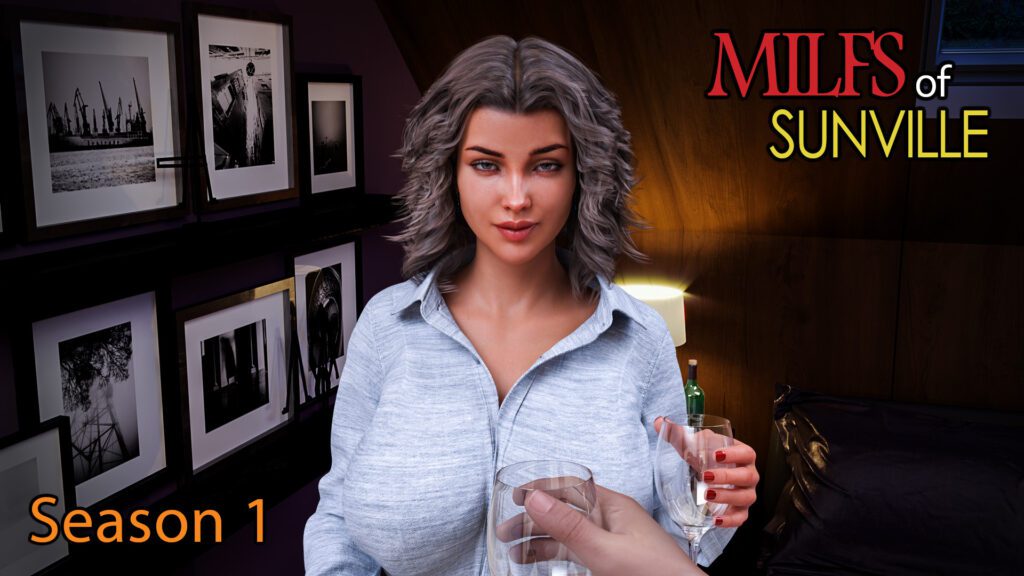 Hi there!
We at L7team are happy to announce the release of a new update for your favorite game, "MILFs of Sunville".
This update includes ~1.400 new pictures and many cool animations.
It will also conclude the first season of the game.
We've worked on it long and hard to deliver you the product of the best quality to ensure you have a lot of fun!
In total, MILFs of Sunville: Season 1 can boast more than 12.000 pictures, 270 animated clips and more than 25.000 lines of dialogue!
Our team went through a lot together and time proved it to be very stable so thanks to your support it can grow both in size and in quality.
We deeply enjoy working on this project and plan on continuing to do so for a long time to come. You can expect more mind-blowing updates and new quality games from us!
MILFs of Sunville Season 2 is already in development!
Expect a new update to drop pretty soon!
P.S. We would also like to announce a new project from L7team called "Breeze of Passion", which we will also show you very soon.
It's a game of the same genre as MILFs of Sunville and it's built on the same engine.
If we see enough positive feedback for our new project, we'd be more than happy to work on two projects simultaneously. And not to worry, that won't affect the speed of updates for the games, but all of our supporters will get twice more fun 😉
You can see the trailer to the new project:
https://iframe.mediadelivery.net/play/117608/c9bb5cb5-e241-4829-8770-e664f509496a
Thank you for your amazing support!
Enjoy the Game!